Welcome to OB Bizmap's Treasure Hunts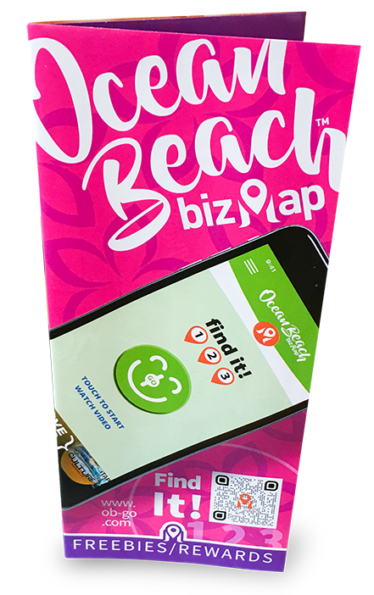 Tap on the green smiley face "GO" button
on the start up screen.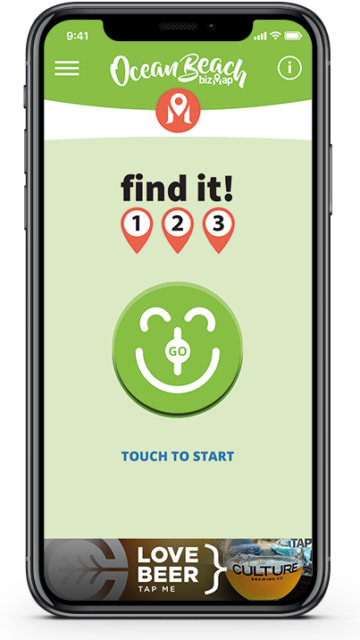 Tap a find it 1 2 3 (F123)
category that interests you.
"N" Indicates Voltaire St. Businesses.
"S" Indicates Point Loma Ave. Businesses.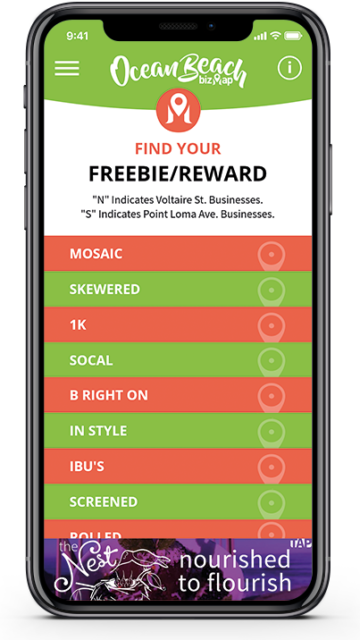 Travel around Ocean Beach
with the On-Screen Arrows
to find the Location Markers.
Use the arrows In the
bottom green area to help
guide you to the location.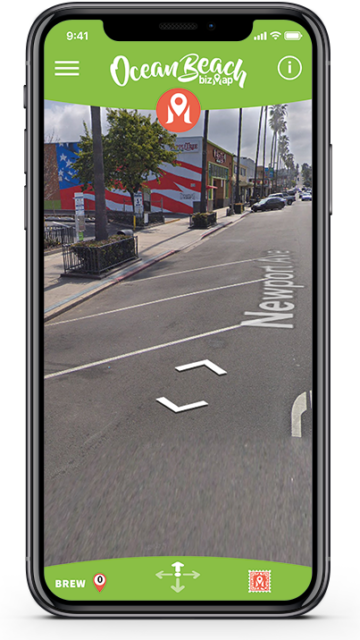 Once the "you found it" slides
up from the bottom, go into the
store/location and find the
OB Bizmap QR Code.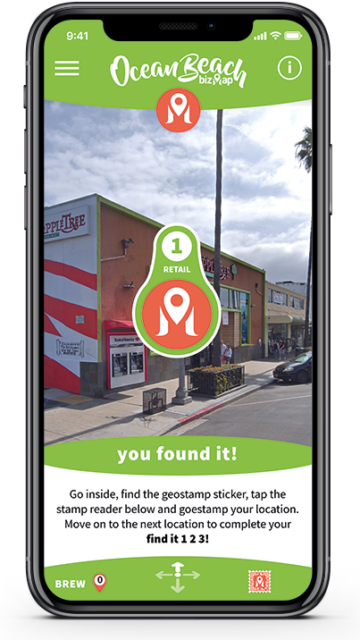 Tap the Geostamp Icon at
the bottom right and take a
photo of the QR code on the
OB Bizmap Circle Sticker.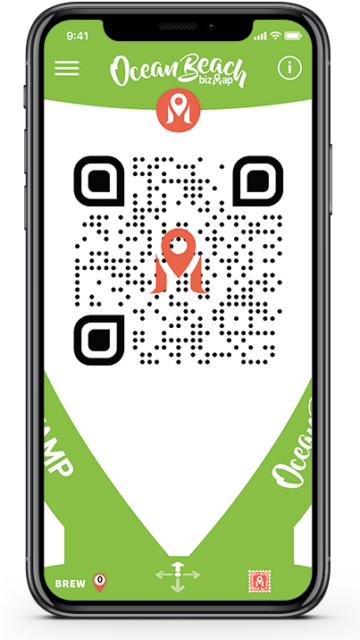 Once verified you will be
prompted to go to the next
location. Tap "Next Location".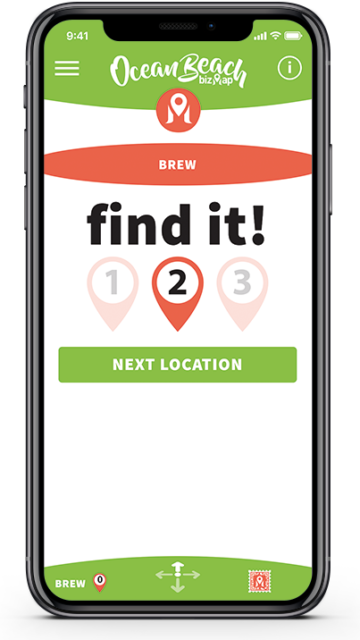 After you have completed
finding the 3rd Location you
will be presented with a
FREEBIE/REWARD that you
can redeem at your location.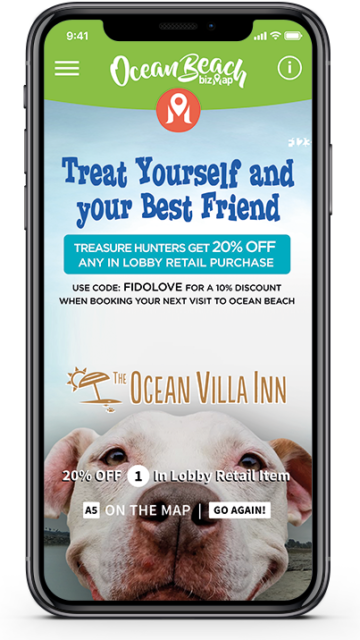 If your phone is having trouble loading a page, refresh the page. In most cases it will correct the issue you are experiencing.
The responsiveness of the web-app is dependent on the bandwidth of your connection.
Location services on your phone need to be allowed for Google Street View function.
The Treasure Hunt web-app is a work in progress. Upgrades and enhancements are under development.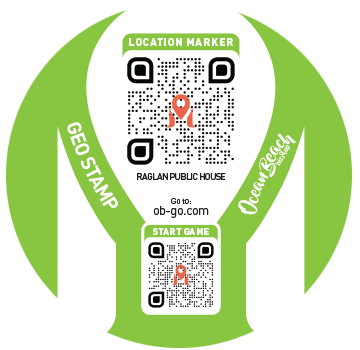 ---